"Chocolate poisoning" represented one of the "Top 10" pet poisonings reported by the Animal Poison Control Center of the American Society for the Prevention of Cruelty to Animals (ASPCA). This occurs as a result of an adverse reaction to the alkaloid theobromine in chocolate. The toxicity affects dogs more than cats, probably because they  are more likely to consume large quantities of unusual foods chocolate, whereas cats are typically less likely to voluntarily eat chocolate, especially in large quantities. Animals of all ages, however, are affected.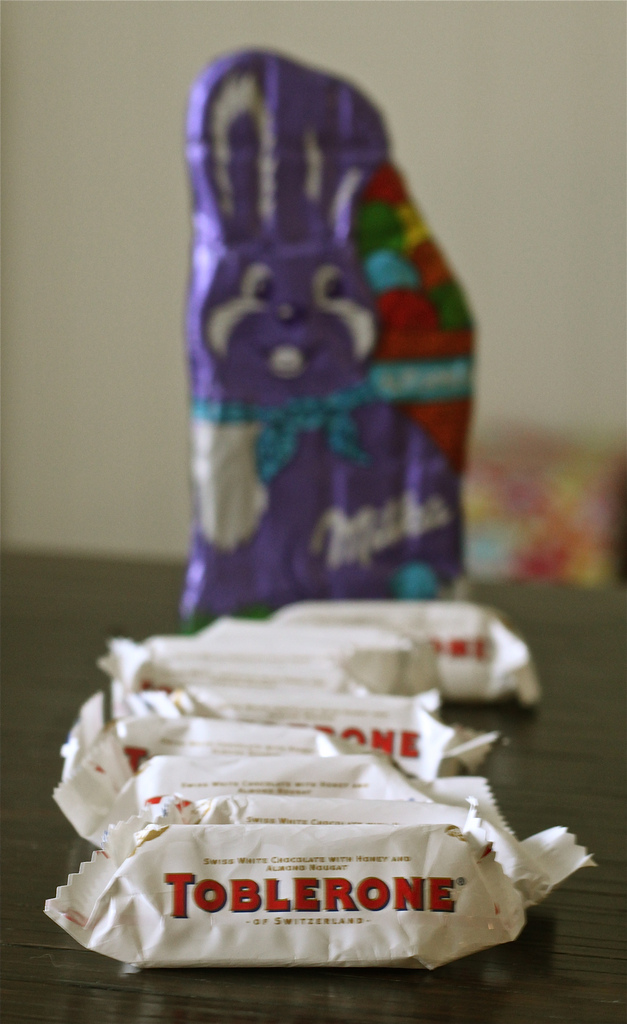 How Much?
According to the ASPCA's Animal Poison Control Center, mild signs of toxicity are considered to occur in animals after eating around 20 mg of theobromine and caffeine per kg bodyweight, with severe signs arising at 40-50 mg/kg, seizures at 60 mg/kg, with potentially lethal results at 100 mg/kg.
Clinical signs typically occur within 6-12 hours, and how your dog reacts will depend especially on his size, as well as the type of chocolate eaten. Different types of chocolate contain different levels of theobromine: Baking chocolate contains the highest levels, followed by dark chocolate, milk chocolate & white chocolate, respectively.
Some approximate theobromine concentrations in various chocolate products are as follows:
Cacao beans: Up to 1200 mg/oz

Baking chocolate: 400 mg/oz

Dark chocolate: 150 mg/oz

Instant cocoa powder: 150 mg/oz

Milk chocolate: 50 mg/oz

Hot chocolate: 15 mg/oz

White chocolate 1 mg/oz
Although these are approximate figures only, they at least provide a sense of the wide range of theobromine concentrations in different products. These figures equate to ingestion of approximately 3 lbs of milk chocolate by a 32 kg Labrador retriever being fatal, while only 7 oz milk chocolate could be fatal to a 4.5 kg Yorkshire terrier.
Clinical Signs
The toxic effects of theobromine affect many organ systems. The first signs of chocolate poisoning, however, tend to be vomiting, diarrhea, nausea, restlessness and increased urination. Signs can ultimately progress to fatal cardiac arrhythmias and seizures.
Treatment
There is no antidote for chocolate poisoning, so treatment tends to be supportive. Since the half life of threobromine is around 18 hours, veterinarians will often induce vomiting in affected dogs within the first 1-2 hours post-ingestion, in particular if the quantity is unknown. Activated charcoal administration can also be useful in reducing the quantity of toxin absorbed. Otherwise, however, treatment is based on the clinical signs of each individual case, with intravenous fluid therapy being commonly used in animals with toxicity-induced dehydration due to vomiting and diarrhea, for instance.
If you do suspect that your pet has eaten an unknown quantity of chocolate, contact your veterinarian immediately for advice. With appropriate, timely treatment, most animals make a complete recovery.
(888) 426-4435 ASPCA Animal Poison Control