Well I'm a little old to do the "Trick or Treat" runs these days, but nevertheless I still love chocolate! And who can resist those adorable, bite-sized chocolates that are in abundance at this time of year? I know I can't – one of the reasons I just don't keep chocolate at home!
Before you over-indulge, apply some conscious thought to your chocolate craving this Halloween. I think it's all-too-common for most of us to splurge over the holidays – and especially with the bite-sized options. You simply can't just have one….and one leads to another, and soon enough you've gathered quite the collection of empty wrappers!
s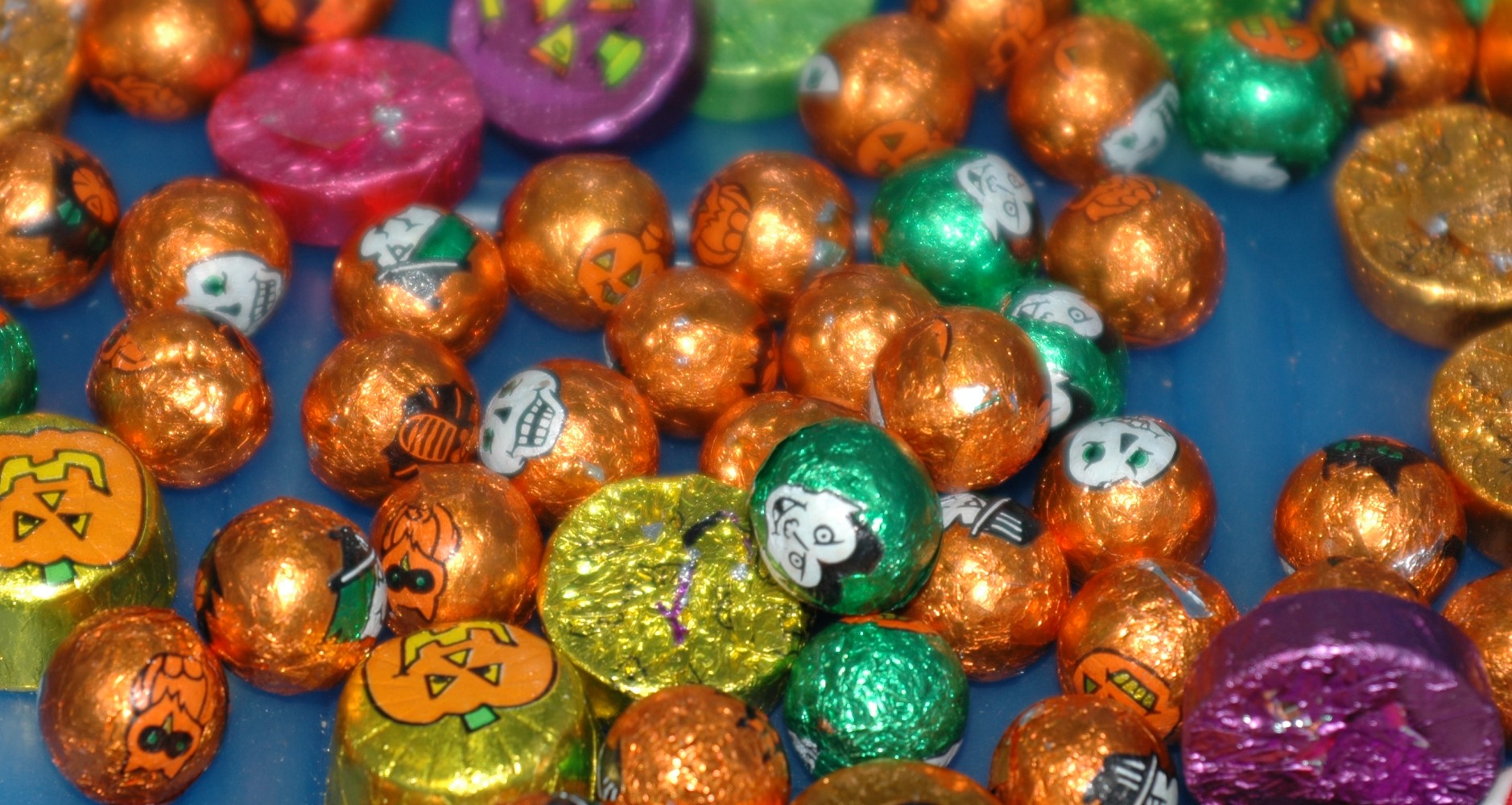 d




How Many Calories Do Those Little Chocolates Contain? 
Reese's Peanut Butter Cups: (One package) 220 calories
Kit Kat: (2-piece bar) 107 calories
Butterfinger: (Fun-sized bar) 100 calories
Almond Joy: (Snack-sized bar): 80 calories
Hershey's Milk Chocolate Bar: (Fun-sized bar) 77 calories
M&Ms: (Fun-sized bag) 73 calories
Hershey's Nuggets Dark Chocolate With Almond: (One nugget) 45 calories
Mars Mini Musketeers: (One mini) 25 calories
d
So you can see the variation in calorie content between these popular Halloween chocolates. And I know it's not all simply about the calories – there's all that sugary badness and fat content to boot. But for sure the calorie content goes a long way toward adding to those bonus holiday pounds that many people acquire in the coming season. So it's a good starting barometer when it comes to "should I, or shouldn't I?" If you're looking to satisfy your sweet tooth this holiday, at least opt for the chocolates that have the lower calories count.
d
d
Don't Forget The Kids
We all know how childhood obesity is becoming an increasing problem in this country, and how our First Lady is actively promoting the Let's Move initiative to encourage children to lead healthy lifestyles to stay fit.
Although many people argue that "it's just one day of over-indulgence", this often isn't the case. The holiday festivities seem to extend to last longer and longer with every passing year, and children are exposed to the excess of candies just as much as we are.
In addition to limiting the amount of candy your kids get to actually eat, there's always the option of limiting how much other kids get to eat too. Why not add some less unhealthy alternatives to those treat bags?
Fruit (little bags of apple slices, or tasty nectarines)

Little toys

Coins for their piggy bank!
f




f




My Favorite Halloween Treat Alternative
One of my favorites though, is the Halloween Candy BuyBack program – participating dentists in many regions are offering to exchange that wrapped, unopened candy for cash! And even better, they will then give the candy to programs such as Operation Gratitude. Programs like this are responsible for sending the candy overseas to our military servicemembers who won't get to enjoy Halloween, or the upcoming holidays, with their families this year.
A win-win situation in my book. The kids get to enjoy collecting treats, maybe get to keep some of them, and even make some cash in exchange for the remainder! Their teeth will thank them later, for sure. Plus, our deployed military servicemembers get to experience a little piece of home during the holidays.
What a great way of keeping the Halloween tradition, while teaching kids to enjoy healthy choices too. Simultaneously it introduces them to the sacrifices that our military make, and allows them to learn the value of giving, as well as taking.
f
Feel Like Adding A Little Science To Your Halloween?
This might be a fun project to add to the kids' entertainment for tonight: Keep Your Candy Cool With Physics!
Although the kids by me won't have too much trouble keeping their candy cool – they'll get to do their haunting in 6″ of snow, thanks to this early snowstorm that we've received in the past 24 hours! 
s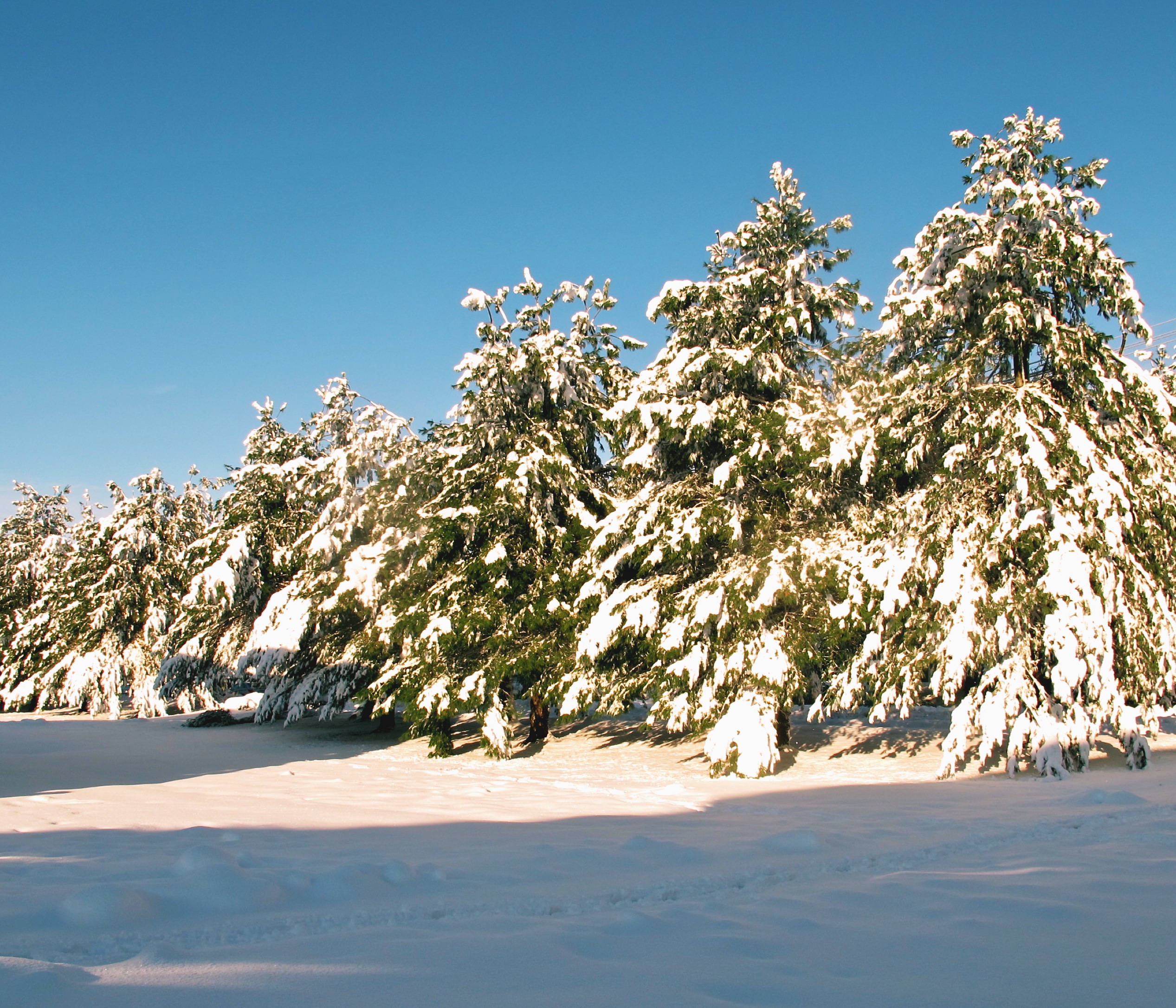 s
Happy and safe haunting tonight, wherever you are!
d