Right now I'm listening to some short webinars on Warm Email Prospecting by Ed Gandia of the International Freelancers Academy. I'm a big fan of email as a business communication tool, so I thought I'd share some of his thoughts here – they might appeal to some of you too.
In a world where we're constantly being told about some new and interesting way to market our business services, Ed discusses how email prospecting, when done right, may be the fastest, easiest, and most cost-effective way to find and land quality clients – and it will enhance your success rate.
d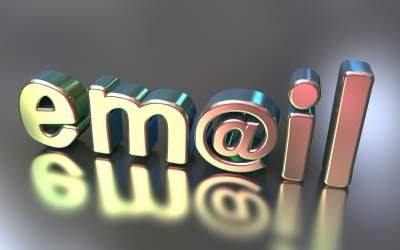 f
In particular, it by passes the main reasons so many self-employed people hate marketing:
Fear of rejection

The unwillingness to sell yourself

The time-consuming nature of marketing your business by traditional means – never-ending

The "Tool du Jour" confusion: These days there are so many articles about some latest and greatest new social media tool or must-have plugin etc, that you just can't keep up!
So Why Does Email Prospecting Work (When Done Right)?
Less intrusive: Sits there in the inbox until the recipient can get to it, so it's more convenient. Compare this with a phone call that has to be picked up, maybe disturbing the busy recipient, for your message to be received.
Prospects are usually more receptive to a strong email message than a cold-call: When done correctly, short email messages get read. When cold-calling, you get 3-5 seconds to make an impression, as opposed to 10-20 seconds in writing.
Email is a better medium to deliver a relevant and personalized message: It's easier to digest a marketing message in writing, than by phone call or in person.
Can use key psychological triggers: They appeal to core human emotions.
Helps you stay more motivated, energized, and creative: You'll no longer feel like a pest to potential new clients!
Inexpensive: No postage required, and you don't even have to leave the office!
Quick and immediate: Your message is delivered immediately. It involves some advance research and time to compose a customized message, but it is still less time-consuming than other more traditional methods.
You get to choose who you go after: You don't need to simply wait until prospects come to you. It's important to implement your own proactive marketing strategies, allowing you to control who you target, according to your business needs.
He raised some interesting points, such as the one about how a strong email subject line is more likely to get a positive response than a random cold call. I know I'm much more inclined to use email than a phone call to contact someone who I do not know. And the more marketing webinars that I listen to about how we should all be making 100 cold calls each week, the less likely I am to ever use cold calling!
The next webinar on my list is Ed's discussion of some pointers on "how to get it right" by email. I'll keep you tuned!
f