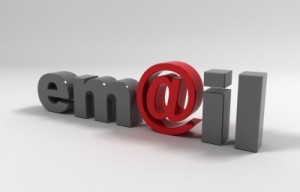 This is a duplicate of a post that I shared a few months ago – for some reason, in the transition to my self-hosted site here, the link became dysfunctional! So I'm just reposting it for completion since it is a "Part II". 
Recently I mentioned that I've been listening to some webinars by Ed Gandia on warm email prospecting. I shared some of his thoughts about why he feels it is a useful marketing tool.
I've now listened to the remaining one in which he discusses what warm email prospecting actually involves. So here goes with more of his thoughts…….
f
In Order To Do It Right
Avoid the email blast

Don't just talk about yourself

Don't send the same message to everyone

Don't use it to send out your newsletter to non-subscribers

Don't use it to announce a new service to non-subscribers
f
So What Does It Involve?
It involves sending out customized, personalized, and properly timed emails to a carefully picked list of prospects – emails with custom messages, not a mass email blast. It avoids the "all about me" approach. One example that Ed shared, goes something like this:
f
Hi Randy,
I've been reading about your company in the Atlanta Business chronicle and the work you've done at Emory Hospital. based on the work I've done with ACME Medical, I may be able to help you get "X" accomplished faster and cheaper.
Here's a short article on how I've helped ACME.
Would it make sense for us to chat briefly sometime in the next couple of weeks?
Regards,
John
g
Ed's Warm Email Prospecting Blueprint
First, figure out what is your ideal client profile: It is important to get the kind of clients that are best-suited to what you want to do in your business – this is a key to success and satisfaction in any business.
Create a targeted list: Identify the organization, and even specific individuals within it, that you are looking for. Then do your research to find their email addresses.
Establish a meaningful connection for each prospect: You need a good reason for why the prospect should respond, and you need to introduce this early in the email. Maybe you both have a mutual business contact, or you heard of them via a conference. Or it could be something like a business accomplishment, award or recognition of yours that would be useful for your prospect to know about. Some "connection" with the prospect is always good.
Make a relevant and quick pitch: This is where it all comes together, but where many make mistakes. Need to keep it short – 120 words or less!
Prepare for conversation: You've done the hard work – now be prepared to field and respond to any emails or calls that you might receive. Have a set of talking points and questions ready in case you get a call. And also some stock email text to use as the basis for a response to anyone who replies looking for more information.
Do smart follow-up: Success with email prospecting requires a long term commitment, but tends to return a higher success rate than other methods when done correctly. No matter how well you do, however, most prospects will not respond, so you have to be prepared for that – it's true with any method. Ed recommends sending a 2nd email two weeks later to non-responders – but do this correctly too. Don't come across as if you're reprimanding – he suggests re-sending your original email with an additional link, maybe to an article you wrote that they might find useful as an addendum, or with some additional information about your work that they might find useful.
Powerful Email Subject Lines
Ed discusses how getting the subject line right in your email is crucial to it being opened. Firstly, keep it short – he advises less than 50 total characters. And secondly, it's also important to lead with your connection in the subject line:
Congratulations on the new publication

I wrote ACME's white paper for their new product

Dr John Smith referred me to you
dd
I really enjoyed listening to what Ed has to say about warm email prospecting. He's a great speaker anyway, and is very easy to listen to, and he raised some very valid points about how you should go about your email prospecting for optimum results – and although they seem intuitive on some level, it's always good to have someone fortify them for you, and provide some solid examples of what to do, and what not to do!
Since I'm not a fan of cold-calling, I certainly use email as my number one marketing tool. It's been useful having some clear pointers from someone who uses it successfully.
How about you – are you a fan of email marketing?
d