On Tuesday last week, the Canadian Medical Association (CMA) recommended a ban on pets traveling in passenger cabins of Canadian airlines. At the CMA's 144th annual meeting in St. John's, Newfoundland, a resolution reading, "The Canadian Medical Association recommends a ban on all pets, except for certified service animals, traveling inside the aircraft cabin on all Canadian passenger planes" was adopted.
Several airlines have typically allowed small pets to be carried aboard planes and stowed under the seat, for a charge, in approved carriers. B.C. physician Dr Mark Sconfeld suggested that current federal regulations allowing national airlines to accept pets in cabins pose health risks to people with animal allergies: "While airlines argue that this is a great convenience for pet owners, the practice actually exposes our patients, and their passengers, to significant allergens that can make the journey very difficult – and occasionally [makes them] quite seriously ill as a result."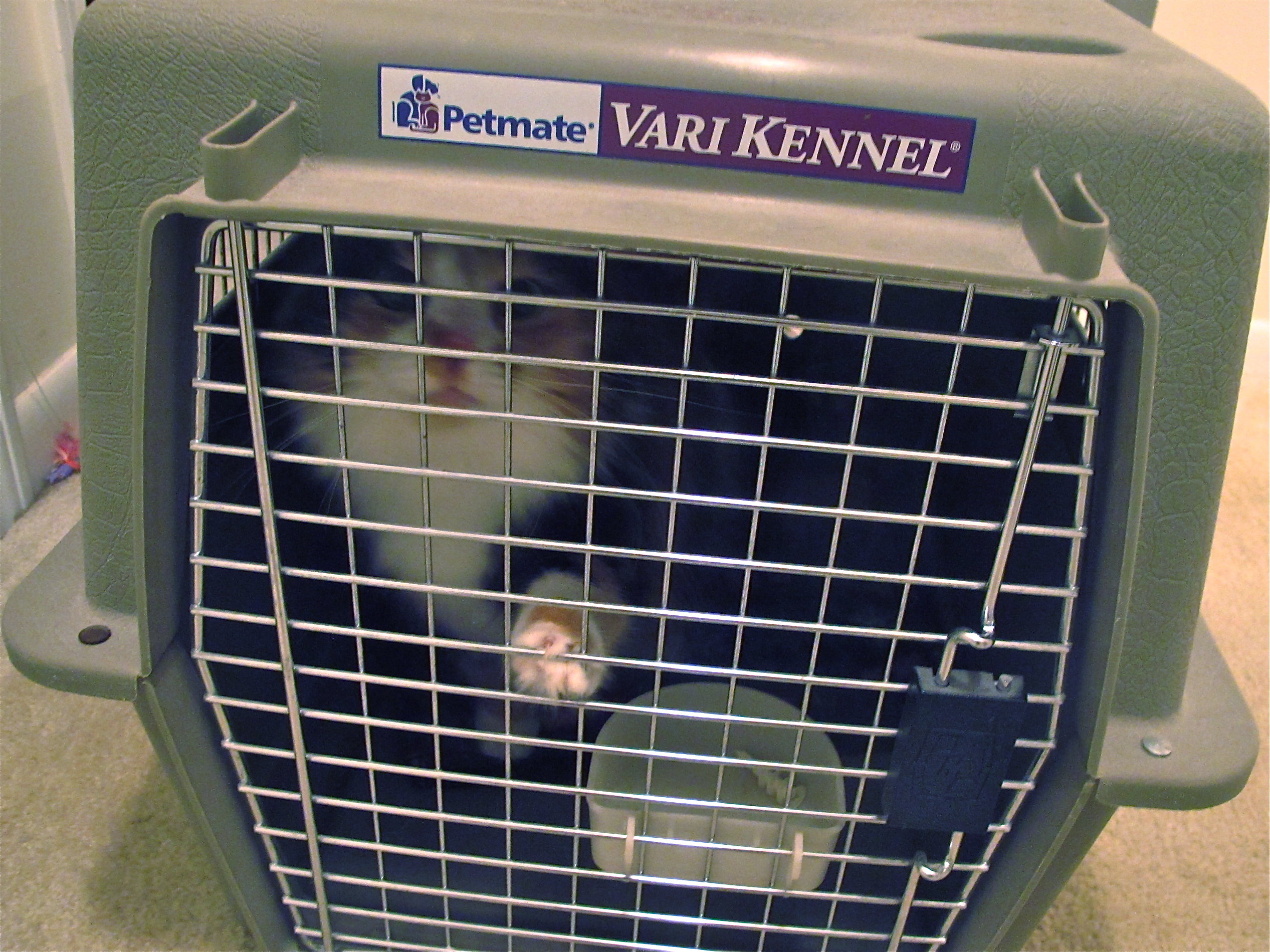 Pet owners are displeased with the resolution, however, and many reacted quickly. One person who is allergic to animals rejected the proposed ban, and added: "I have worked 10 years in an emergency department and I have never seen an anaphylactic reaction to house pets." Inevitably doctors did receive support from the public for their proposal, with many people stating that pets do belong in cargo.
On the physician front, with 93% of doctors voting in favor of the ban, those against it were naturally a minority. One doctor, who even has family members with pet allergies and peanut allergies, stated that it wasn't the CMA's place to be decreeing what should or should not be permitted on planes.
Air Canada and WestJet both allow small pets on board in the cabin. Air Canada did ban pets from flights in 2006, but changed the policy again in 2009, due to customer demand, and competition from WestJet which reportedly has pets on about one quarter of its flights. In light of this recent proposal by the CMA, WestJet reported that they have no plans to ban pets from their flights, saying the air filters on planes effectively screen out allergens, and that passengers can opt to take different, petless flights if they so choose.
Pet allergies are now classified as a disability by the World Health Organization, and doctors would like airlines to ban pets in the cabin in order to prevent passengers from suffering from allergy symptoms, asthma attacks, and potentially going into anaphylactic shock. An editorial in the February 16, 2010, edition of the Canadian Medical Association Journal, discusses the health risk to people allergic to pet dander on planes, and calls for legislation to ban carry-on pets from flights.
Apparently about 1 in 10 people have allergies to animals, and the authors of the editorial remark that, "Severe allergic reactions, such as anaphylaxis or an exacerbation of asthma, are serious under the best of circumstances.  On an airplane, at high altitude and isolated from access to emergency medical care, the consequences can be much more dangerous."
They discussed how airlines removed peanuts from flights when it was determined that exposure to peanut dust caused anaphylaxis in allergic passengers. In closing, they concluded that "People with allergies should be able to fly without placing their health at risk and must not be prevented from travelling for fear of being confined close to a pet.  The preferences of pet owners should not supercede the well-being of their fellow passengers."